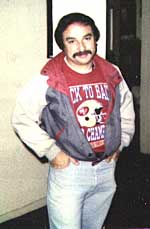 Dave Billeci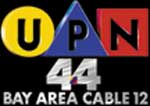 KHBK-TV Logo

KPOO is the only non-commercial radio station west of the Mississippi that is owned and operated by African-Americans.

Dave Billeci grew up in the San Francisco Bay Area. He inherited his interest in radio from his father, who was an electronics technician. As a teen, Dave acquired his amateur radio license in 1961.
Most of Dave's collection originated with the help of his mom. She worked for the San Francisco Unified School District as an administrator. All of the elementary schools had an audio-visual department which included at least one tape recorder. When the schools were closed, she would bring a recorder home. Dave connected a radio to the tape recorder and behold - a collection of audio gems began.
When Dave entered City College of San Francisco in the Fall of 1964, he focused on electronics and broadcasting, eventually getting a real job in radio after hanging around KSOL-AM San Francisco. His first responsibility was to head out every Sunday and engineer church remote broadcasts. By 1968, he had a Sunday daytime airshift, and then went on active duty in the Navy. He was sent to Japan, and during his off-duty time, he volunteered his services at AFRTS (Far East Network).
Dave returned to KSOL after the Navy. Following a format change from Soul to light M.O.R., the call letters became KEST. In 1972, Dave was hired by KBHK-TV as an engineer and is working there today. Over the last twenty years, Dave has been doing engineering for community radio station KPOO, He also produced a program called Airchex featuring audio from San Francisco Bay Area stations.
Dave's future goal is to share many of the audio gems that he has collected over the last 40 years with all who access the Reel Top 40 Radio Repository.
The Repository thanks Dave Billeci for sharing!