TOP STREAM 32Kbps (8KHz)

Don Imus First Anniversary, WNBC New York, December 1972 (53:17)
. . . This is The Great Imus In The Morning . . .
[Description by Uncle Ricky]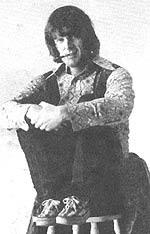 Here's two hours (7-9 AM) of Don Imus on the morning of his first anniversary at WNBC, New York, and the date was most likely December 4, 1972. As "shock jocks" go these days, this is pretty lightweight stuff, but someone always breaks the rules first. The overall theme for this show is decent: Imus is celebrating one year on the air in New York. How long will he last? If you include his time at WFAN, he worked in the same place for 36 years! He was at WNBC until it went away in 1988, and at WFAN until branded a "racist" and banished in April, 2007.
In the first hour, the I-Man talks with Howard Miller at WMAQ, his former boss at a station in Hendersonville (N.C.?), and Geraldo Rivera. There's also an appearance by Judge Hanging, the guy with the French Subway Joke, Imus in Washington, and 1200 Hamburgers To Go.
The second hour begins around 31 minutes in, and Imus talks to Robert W. Morgan and Gene Shalit. Also featured: Marv Albert, The Right Reverend Billy Sol Hargis, Hy in Hollywood and someone named Richard. And, Orson Welles is featured for Eastern Airlines.
It's best we don't know why there are no Polish ballerinas...