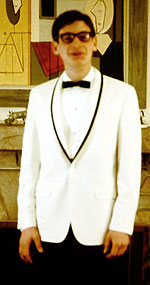 Jim Charne, Shorewood High School, 1967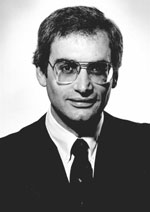 Jim Charne, 1979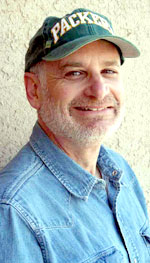 Jim Charne, Today

Jim Charne started in college radio at WSSR, University of Wisconsin Madison, in 1968. He was Music Director when hired by Jim Scully in September 1969 as a Columbia Records college rep.
Jim worked until graduation for Columbia (the world's greatest part-time job — even if it paid only $15/week!), including one summer at the Chicago Branch, then managed by Mert Paul, and another summer at Black Rock, New York HQ, reporting to Bruce Lundvall as a summer intern.
Don Van Gorp offered Jim a job upon graduation as the Epic Records local promo manager in the Minneapolis branch, working for branch manager Bob Jamieson, and with Timothy D. Kehr, a multi-year Billboard magazine Promo Man of the Year award recipient. Jim spent the year working radio in the five upper midwest states, an area known for its large number of Gavin reporters.
The region was great for country to Top 40 cross-over. Examples while Jim worked the region were Kris Kristofferson's "Why Me, Lord," Charlie Rich's "Behind Closed Doors," and any Tammy Wynette record that showed a glimmer of top 40 interest!
In late 1973, Jim moved to New York to work under Charlie Lourie as an Epic/CBS Associated Label Product Manager. He remained with Epic National Staff, working with Ron Alexenburg, Jimmy Tyrrell, Stan Monteiro, Al Gurewitz, Mel Phillips, Jim Jeffries, Rick Swig, Steve Popovich, Bruce Harris, Tom Werman, Susan Blond and many other wonderful colleagues, until late 1979.
During the time he was with Epic, Jim was involved in the careers of artists such as Ted Nugent, Cheap Trick, Muddy Waters, Boston, Charlie Daniels Band, the Epic Nashville roster, and the Monument, Blue Sky, Philly International, and T-Neck labels.
These days, Jim practices law primarily in the videogame industry. But music is his first love — and we NEVER forget our first love!
The Repository thanks Jim Charne for sharing!