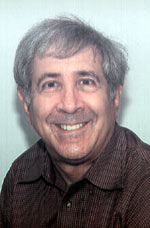 Roddy Freeman, 2006

Around the eighth grade, Roddy Freeman was seduced by the magic of Top 40 radio, specifically WCAO in Baltimore during the early sixties. He writes:
"That led to a fascination with all aspects of radio, including programming, music, signals and transmitter sites. I became hooked on the top 40 stations that boomed into Baltimore at night, including WABC, WLS, WKBW, CKLW and later, WCFL. I read everything about radio that I could get my hands on, including Broadcasting, Billboard, Record World and the Bob Hamilton Radio Report. And I loved listening on family vacations to out-of-town stations, such as WMCA in New York, which I always felt was one of the best top-40 stations ever.
My only brush with a radio career was in my college days, when I worked on-air at two college stations, WBJC-FM/Baltimore while at the Community College of Baltimore and WMUC, the campus station at the University of Maryland. I also handled a weekend air shift at a commercial station, WNAV in Annapolis, during that time.
My real career has been in the media planning and buying area at advertising agencies, which I have found to be an excellent vantage point for watching the radio business. My First full-time job was at W.B. Doner & Company in Baltimore. I have also worked at Ted Bates/New York, Cunningham & Walsh/New York, NW Ayer/New York and McCann-Erickson/Atlanta. Since 1996, I have operated my own consultancy here in Atlanta, Media Innovation."
The Repository thanks Roddy Freeman for sharing!