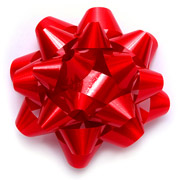 Please enjoy our
Special Holiday Exhibits!
We've had several of these exhibits for a number of years, but we only make them available for Christmas. Making these available every year is a lot like going up in the attic or out in the garage and bringing in a ragged old box where the tree decorations have been stored all year. We hope you enjoy these Holiday Treats.

The WMCA Good Guys Wish You A Merry Christmas, 1965

2014 Encore: The REELRADIO 2006 Holiday Jingle Composite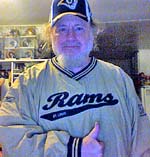 The Game Plan To Beat Miami
"

Mele Kalikimaka

&


Hau'oli Makahiki Hou

!"
- The Boss Radio Boss, 12/21/2006

A Christmas Carol, WNBC New York, December 1973

Robert W. Morgan's KMPC Christmas, 1983

Mr. Leonard's Z100 Christmas Rap, 1983

Christmas Cruisin' America with Cousin Brucie,
KODJ December 1990

The Dr. Demento Christmas Show #2
(Pts. 1 & 2), December 23, 1990

Cousin Brucie 1991 Christmas Oldies Party with Paul Burnett (Pts. 1 & 2), December 1991

Bill Reiter Soul Christmas, CHMB Vancouver B.C. December 9, 2001

National Lampoon Radio Hour Traditional Christmas Program, December 22, 1973

WCFL Christmas Eve Special, Hour 5, December 24, 1967

The Real Don Steele, Live From The 60's, December 10, 1990
If you don't see a "PLAY" button on the pages for these exhibits, RELOAD the page. Some browsers will show a cached copy of the page unless you force them to get a fresh copy.
COPYRIGHT 2006-2017 REELRADIO, INC. ALL RIGHTS RESERVED.