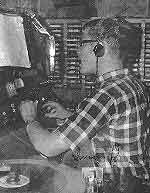 Screaming Richard,
WEGO, 1966

("Uncle Ricky" is Richard Irwin,
the founder of the Reel Top 40 Radio Repository)

I was born as Richard Warren Irwin in Flushing, N.Y. in 1951, and my family moved to Concord, North Carolina when I was 5. I showed an early interest in radio, and got my first radio job when I was 14. Before I finished high school, I had already worked at four radio stations and one TV station: WPEG-FM and WEGO in Concord, WCTU-TV (Channel 36) in Charlotte, WMAP and WIXE in Monroe, where I first learned about the magic of Top 40 from "Brother" Dave Hedrick. I liked radio much better than TV. At that time, the size of TV broadcast gear required a "crew" to do much of anything, but a creative radio guy could do everything by himself.

After a year at East Carolina University (where we had a great AM Top 40 college station), I got my First Class Radiotelephone License, and went to work at WYCL (Top 40) in York, South Carolina, where I became PD. During the early 70's, I did one weekend overnight shift at WAYS in Charlotte, and was fortunate to meet Tom McMurray at WBT in Charlotte. I followed Hedrick and McMurray to Rhode Island in 1972, and was Production Manager for WJAR, (Oldies, A/C, 920, 5kw) Providence.


In 1974, Gary Burns (WGNG, WFEC, KAFY, WHAM, others) asked me to move to Pennsylvania. I was PM drive and PD at WFEC (Top 40) in Harrisburg, followed by a few months doing PM drive on WNOW (country) and PD at WQXA-FM (automated Top 40) in York.

In 1976, I moved to California as PD at KAFY (Top 40) in Bakersfield. At the time, KAFY was consulted by John Rook, who was programming KFI in Los Angeles.

On Halloween, 1978, I was hired as PD and morning guy for KROI-FM in Sacramento (96.9), sister station of the legendary 1240 KROY. Interestingly, the people that hired me all disappeared shortly after I started work; KROY and KROI-FM had just been purchased by Jonsson Communications Corporation. They presented long-term plans for a giant media group, including a station in San Francisco.

I believed I had fallen into a great opportunity to get in on the ground floor of what would become a serious media corporation. I was 28. My new boss pulled me off the air and gave me a bigger desk and a better office.


A small example of large dollars spent on imaging that was perceived as attractive, but had nothing to do with the format, whatever it was.

That was fine with me, and with promises of profit-sharing, regular salary increases and great expectations, I remained with JCC for most of the next 16 years as Operations Manager. During that time the company built beautiful new studios, (Neumann mics and Pacific Recorders consoles were standard in all production and control rooms), and a 24-track recording studio (the walls were three layers thick; the floor didn't touch the walls, etc.). JCC also owned five stations in California and Nevada, and published two full-color monthly magazines. It was first-class, all the way, ratings or revenue, or not. In many ways, it was a wonderful opportunity for unlimited access to grand facilities and great people. My boss wanted to be the PD, so I never got the chance to really program the stations, but I had job security. There, I said it.

I took a 9 month unscheduled "vacation" from JCC in 1983 and became an "Associate" with (old friend) Gary Burns & Associates. My music systems and technical recommendations became part of WPXY in Rochester and WNYS-FM in Buffalo, NY, KXZL-FM in San Antonio and KRIX-FM in McAllen-Brownsville, TX. The stations did well, Gary went on to other things and I went back to JCC in a role where my programming skills were only solicited at the very end, when only a single 1KW AM was left.

By 1984, I had decided I wanted to learn how to write computer programs to schedule music. I could not afford an IBM Personal Computer at the time, so I taught myself assembly language for an inexpensive computer. From 1984 through 1988, I sold MUSICMINDER music scheduling software. It ran on the Commodore 128, which stations could trade at TOYS R US. MUSICMINDER scheduled complex daily playlists for KROY-FM in Sacramento (after its sale to Commonwealth Broadcasting), KFYE in Fresno, and WPGC in Washington, D.C., among others.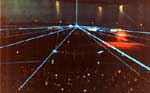 Over 50,000 spectators watch synchronized laser and pyrotechnics displays at the 1983 KROY July 4th Pyromusical Spectactular.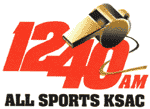 My last radio station, 1994.


"Uncle Ricky", 1992
Of all the "related" things I did in radio, I loved the July 4th Shows the best! Between 1982 and 1992, I wrote and directed a July 4th Pyromusical Spectacular, mostly in Sacramento, (for KROY, KENZ, KSAC, KSFM, KHYL) but once in Anaheim, for KEZY-FM (1991).
In all, I probably did as much engineering in my "career" as I did programming. I never enjoyed going to the transmitter on weekends, but I never much cared for finding a replacement for the sick overnight guy, either. What I always did enjoy was planning and building. It didn't matter if it was a new production room or a new format.
"30 years in radio, and all I got was a website..."
When Jonsson's last Sacramento station (1240 AM) was sold to former RKO President Dwight Case in October of 1994, I was excited about the chance to ask this industry icon for his recommendations for my radio career. He advised me to seek a job in Cable TV. I was disappointed beyond words; I had hoped a man with his history would have more hope for radio.
I received about 25% of my annual salary in severance, and wandered out into the real world, unknown to a entire generation of broadcasters who changed jobs every 2 years. (Everyone was terminated; we were told the station would be "Spanish". Case sold it a year later to another group of South of the Border broadcasters.)
Maybe if I had moved around a lot more, instead of staying with one company for 16 years, I'd have a better shot at making a decent living in radio. I worked with some brilliant consultants and wonderful talent. I really do love radio — that's why this site is here.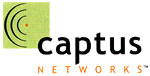 For six years after I left radio, I designed web sites for dozens of commercial and government clients. I left web design behind and from January 2, 2001 through March 22, 2004, I was a Software Engineer with Captus Networks, a tech start-up in Woodland, CA.
I hope REELRADIO will survive as my contribution to the "radio business". The business is allowed to forget me, but the business should never forget the great era of radio that we celebrate here.
Note: Richard passed away on June 6, 2018, leaving behind this radio treasure. He was not married and had no children.